Veneers are a cosmetic dentistry treatment that can address numerous dental issues, from minor alignment issues to stained teeth. Not only do they make teeth appear whiter and straighter, but they are also more natural-looking overall.
Veneers in Turkey have become a popular choice for individuals seeking a dental makeover. With an array of skilled dentists, state-of-the-art dental clinics, and affordable prices, Turkey offers a unique combination that makes it an attractive destination for veneer treatment.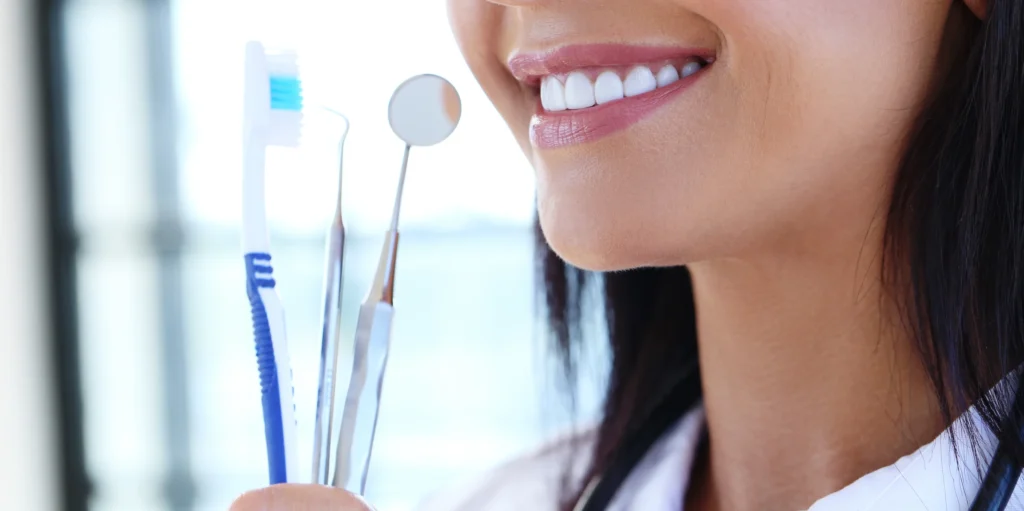 What Makes dental Veneers in Turkey a Popular Choice
Veneers are one of the most popular and trendy cosmetic dentistry procedures, which can improve teeth' aesthetic appeal. These thin, custom-made shells fit over your front surface to address various cosmetic issues. Not only do they improve the aesthetic of your teeth, but they also provide low-risk solutions to many dental issues.
Porcelain is the most common veneer material due to its durability and natural aesthetic. Unfortunately, porcelain can crack or stain easily, so proper care and maintenance of your veneers are essential for their optimal look.
Additionally, it's essential to keep your veneers clean and free of food particles and debris. Doing so will extend their life expectancy and shield them from becoming discolored or damaged.
Turkey is a popular dental tourism destination due to its experienced dentists, top-notch dental care, and budget-friendly prices. This makes Turkey an ideal option for getting veneers – particularly for those looking to enhance the appearance of their smile without breaking the bank.
Types of Veneers in Turkey and Their Benefits
There are several types of veneers available in Turkey, each with its own set of advantages:
Veneers can be tailored to match the color and shape of your natural teeth, offering a less invasive alternative than other cosmetic treatments. However, their application requires more skill and patience for it to be done correctly.
Following your dentist's aftercare instructions is essential no matter which veneer type you select. This includes brushing twice daily and flossing once daily. Additionally, coffee, tea, and red wine should not be consumed as these can stain teeth. Furthermore, quitting smoking if you smoke increases the risk of gum disease and tooth loss.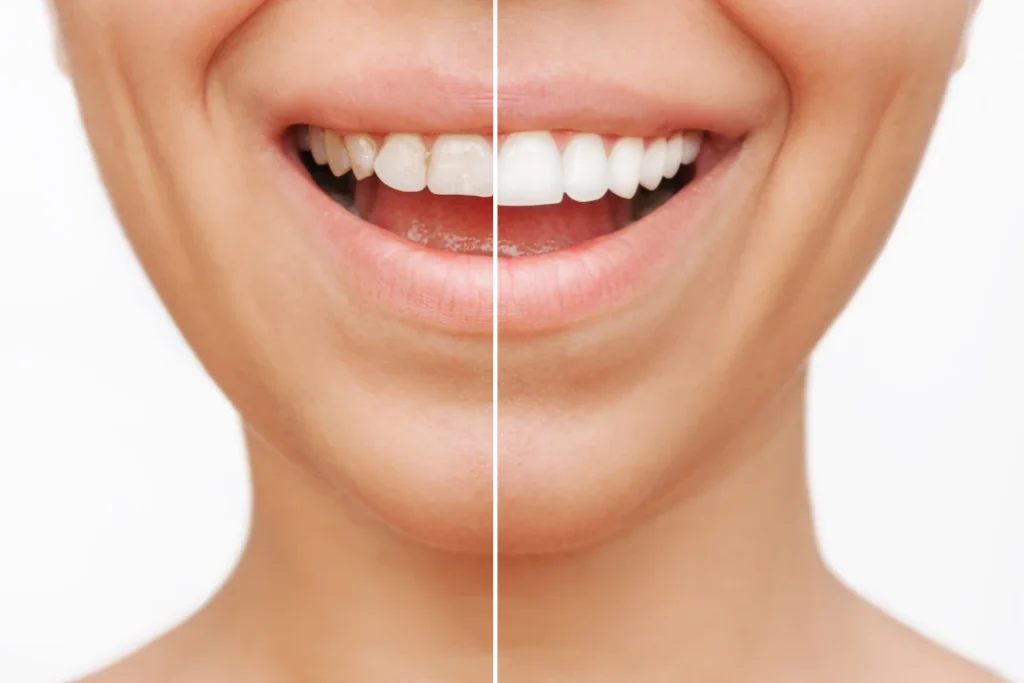 Veneers Cost in Turkey: Affordable and High-Quality Dental Treatment
Veneers are an affordable cosmetic dentistry solution that can give you the smile of your dreams at a cost-effective price point. However, be aware that the final cost will depend on several factors. For instance, the material you select will influence the cost; Furthermore, how many teeth need to be treated will also have an effect on the price.
One of the primary reasons people opt for this treatment in Turkey is indeed the cost savings. Prices can be up to 50-70% lower than in countries such as the United States, UK or other European nations due to lower operating expenses, favorable exchange rates and the competitive nature of the Turkish dental market. On average, you can expect to pay the following prices for veneers in Turkey:
| Procedure | Average Price |
| --- | --- |
| Porcelain Veneers | $250 – $600 per tooth |
| Composite Veneers | $150 – $300 per tooth |
| Laminate Veneers | $200 – $500 per tooth |
| Zirconium Veneers | $300 – $700 per tooth |
It's important to remember that while cost is a significant factor, the quality of the treatment and the experience of the dentist should also be considered. Be sure to research the clinic and the dentist's credentials thoroughly before making a decision.
How to Choose a Turkish Dental Clinic for Dental Veneers
If you're thinking of traveling to Turkey for veneers, make sure that the clinic provides high-quality care and an experienced team. Doing this will guarantee the outcomes desired from your procedure.
Another important factor to consider when planning your treatment is the quality of materials and technology employed. This will guarantee that your smile remains beautiful and functional for years to come.
Additionally, make sure your clinic offers a warranty for its products and services. Doing so can help ensure you do not encounter any unpleasant experiences after completing your treatment.
Finally, be sure to read reviews about a clinic you're thinking of visiting. This is an excellent way to see what others have said about the facility and its staff members.
When selecting a dental clinic in Turkey, ensure highly-trained dentists and hygienists staff it. These professionals are committed to providing exceptional care with meticulous attention to detail and answering any queries you may have.
Preparing for Your Veneers in Turkey
Before considering veneers, it is essential to understand how they are applied. Your dentist will begin by conducting an assessment of your mouth and teeth to determine if you are suitable for veneers. They may take x-rays or CT scans of your teeth and ask about your desired dental treatment objectives.
Once your dentist confirms you are a suitable candidate for porcelain veneers, they gently scrape away some enamel from both front and side teeth to make room for them. This gives the veneers an organic appearance and helps them blend in with existing teeth.
Your dentist will then take a mold of your prepared teeth and send it to a dental laboratory that can custom-craft veneers. This process may take several days.
Once your veneers have been made, it is essential to maintain them properly for maximum longevity. This includes brushing twice daily and flossing at least once daily.
Additionally, it's best to avoid hard foods and habits that could damage your veneers, such as biting nails, chewing on candy or chips, and grinding teeth (bruxism). If there are any issues with your veneers, speak with your doctor for the best course of action.
Tips for a Smooth Veneers Experience in Turkey
If you are considering getting veneers in Turkey, when searching for a clinic that provides high-quality treatment at reasonable prices, ensure they offer free consultations beforehand.
Also here is a list of few tips and suggestions to ensure your dental visit in Turkey runs smoothly and enjoyably:
Plan Ahead: Give yourself enough time to research dental clinics, dentists and accommodation options in Turkey. Additionally, ensure you take time off work or other commitments for treatment and recovery.
Travel With a Companion: Having someone accompany you during your trip can offer emotional support and assist with logistics like transportation and accommodations.
Combine your dental treatment with a vacation: Turkey is an idyllic country, boasting an intriguing history and stunning landscapes. Make the most of your trip by exploring its tourist attractions, taking in its culture, and sampling delicious Turkish cuisine.
Follow your dentist's advice: For maximum longevity of your veneers, adhere to the post-treatment care instructions provided by your dentist. This may include practicing good oral hygiene, avoiding hard or crunchy foods, and attending regular dental checkups.
Secure a treatment guarantee: Some dental clinics in Turkey provide treatment guarantees, which can give you peace of mind and cover any necessary adjustments or replacements.
Conclusion
Veneers in Turkey are an excellent solution for anyone wanting to improve their smile. These cosmetic dental treatments can mask stained or discolored teeth, give a more even and symmetrical appearance, and make teeth appear straighter. Veneers may also be used to treat crooked or gapped teeth, as well as other dental disorders.
To maximize your experience with veneers, it's essential that you select the right dentist. Research their experience with the procedure as well as their reputation by asking friends and family who have had veneers or checking online reviews.
When selecting a clinic for veneers, safety should always be the top of your priority. When searching for a dental clinic, make sure they have an established reputation and trustworthiness so you can feel confident in their work.
Finally, remember that veneers are not permanent and they will eventually need to be replaced. Keep your teeth clean and avoid hard foods to reduce the chance of needing to replace them.